Entrance Examination Gr.05 to 09
27-12-2017
---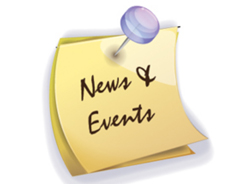 We request the parents to review the portions as shown and give them confidence. Now that we have very limited seats, only the students who secure the required percentage will be given the admission.
GRADE 5 (English)
Read the passage answer the questions that follow.
Rearrange the given group of words into meaningful sentences.
Vocabulary Checking through fill in the blanks
Plurals, Tense forms, Gender, etc.
Write about the given image/ picture.
GRADE 5 (Math)
Units of height, weight, distance, etc
Addition and subtraction with 4 digits
Multiplication with two digits
Division with single digit
GRADE 5 (General)
General Knowledge about the world, earth, communication, Transport, etc.
Plants, food, Life -cycles of creatures, human body, etc.
GRADE 6 (English)
Read the passage answer the questions that follow.
Write a paragraph on the given simple topic
Spell Check
Tenses
Adverbs and conjunctions like so,and, but, when
GRADE 6 (Math)
Fractions and decimals
Additions, Subtractions, Multiplication & Division
GRADE 6 (General)
Plant world
Human body
Crops
Common Diseases
Atmosphere
Earth
Planets
GRADE 7 (English)
Read the passage answer the questions that follow.
Tense forms
Degrees of Comparison
Adverbs
Prepositions
Punctuations
Write a paragraph on the given simple topic
Write an informal letter
GRADE 7 (Math)
General facts about numbers & shapes
Multiplication and division
Addition and Subtraction with fractions and decimals
Find area/ radius of rectangles and circles
Factorization
GRADE 7 (General)
Insect world
Metals
Food chains
Earth
Geographical Facts
Solar System
Water Cycle
GRADE 8 (English)
Read the passage answer the questions that follow.
Prepositions
Conjunctions
Reported Speech
Tense forms
Write a note on the given simple topic
GRADE 8 (Math)
Multiplication & Division
Algebra
Addition and subtraction with fractions
GRADE 8 (General)
Geographical facts
Land forms
Transport
Communication and Technology
Human Body
Vegetation
Metals & Chemicals
Magnet and its implications
GRADE 9 (English)
Read the passage answer the questions that follow.
Reported Speech
Spell Check
Parts of Speech
Passive Voice
GRADE 9 (Math)
Factorization
Find square roots
Cube roots
Fractional Computations
GRADE 9 (Social)
Political Frame work of countries
Discoveries and explorations
General Geographical facts
Industrial Revolutions
Major Epidemics
GRADE 9 (Science)
Laws of Scientists
Forces and Energies
Ultra Sound & Electroplating
Microorganisms
Flower-Reproduction
Plant World
Animal Migration
Metals and fuels
Temperature
Solid, liquid and gas